It's easy to buy organic fertilizers in Odessa. Many of Ukrainians have already refused from mineral fertilizers in favor of organic counterparts to save the fertility of their own soils. Whether you are planning to increase crop yield or enhance plant growth, choose complex organic fertilizers.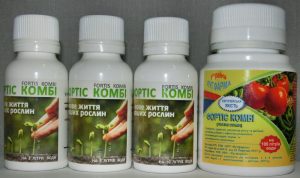 Saving the fertility of Ukrainian soil, providing safety for people and other living organisms, avoiding the use of hormonal agents. Among other things, the advantages of organics also include price attractiveness and stability of the organic composition during shelf life.
Buy organic fertilizers in Odessa
A complex organic nitrogen-based fertilizer without hormones – that's how Ukrainian brand Fortis combi markets its products. By contrast to mineral additives, organic composition is suitable for cultivation of any species. It could be large-scale manufacture seedlings, garden species, house plants, or fruitful trees. There are no application limits.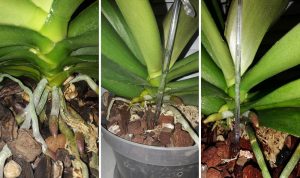 Hundreds of Ukrainian studies, research papers, thesis researches, and term papers were devoted to Fortis combi. The organic fertilizer has passed through many years of research at farm unit of Sokolovsky Institute of Pedology and Agricultural Chemistry. Reader may find the results of the research on Fortis combi website.
Advantages of Fortis combi organic fertilizers
It's not a big deal to find and buy organic fertilizers in Odessa. Manure, litter, peat, compost, ash, and sawdust are offered in many flower shops and pop-up markets, sellers at which are pretty much familiar with plant cultivation. Therefore, it's not easy to enter Ukrainian market of fertilizers. But we found the way. While offering equal functionality and prices, the brand Fortis combi managed to attract buyers' attention: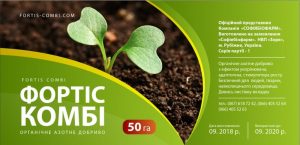 It is completely safe for living organisms. Even food containers may be used to prepare the fertilizer, which also does not produce a strong odor or toxic vapors.
Long shelf life of the composition. The organic fertilizer does not go fermented or oxidized. Fortis combi will retain its effectiveness even if it is stored at room temperature during the entire season.
Simplicity of application on plants. The organic fertilizer is suitable for planting material, rootstock, stalks, leaves, and even flowers. It does not require any knowledge in horticulture. The composition is simply mixed with water at a specified rate and used according to the directions.
How to properly apply Fortis combi
If you decided to buy organic fertilizers in Odessa, then you should not bother finding the instructions. The algorithm of use is simple. The appropriate water volume that is required to dissolve the fertilizer is specified on the flask. You may want to use only a part of the fertilizer; in this case, use scales. Just remember that Fortis combi is mixed with water in a ratio of 1 gram of a dry powder to 10 liters of water.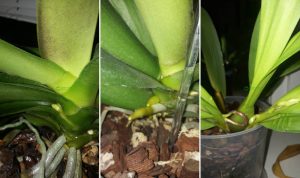 A bucket, pot, or a plastic bottle – any convenient container may be used.  Fortis combi representatives suggest using classic 1- or 2-L bottles. The cap is replaced by the spraying tool taken from any glass-cleaning agent bottle, for example "Mr. Muscle" glass-cleaner.