The orchid is a tropical guest whom housewives and homeowners are happy to see in their greenhouses. Under natural conditions, the plant extracts nutrients and water from humid air. Therefore, at home, not every person can grow a tropical flower. Fertilizer for orchids will help solve problems. However, experts recommend caution when choosing a recharge for tropical flowers.
Orchid is better underfeeding than overfeeding.
Balanced nutrition for orchids is the secret that flower growers share. Top-dressing with fertilizers on your own or using complex products is up to the owner of the greenhouse. In any case, adding nutrients to the diet of a tropical plant will have a positive effect on the growth of orchids.
 Fertilizer for orchids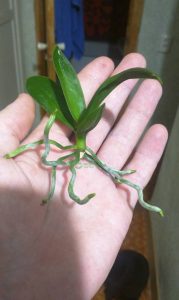 Use specialized fertilizer for orchids when it comes to mineral supplements. But remember that minerals destroy soil composition. Therefore, in addition to observing orchids, it is necessary to monitor the composition of the earth and the state of the root system of a tropical plant. The use of organic fertilizers improves soil fertility. But here too the florist will have to control dosages and draw up a schedule for orchid nutrition.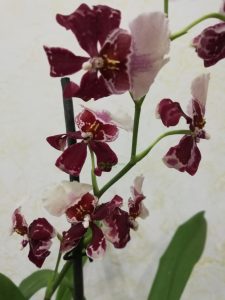 Experts recommend feeding tropical plants with an aqueous solution. Fertilizing for orchids in the soil, or treating the stems with leaves by spraying. Again, the solution is influenced by the composition of the flower feed. Pressed fertilizers, in the form of sticks, plates or tablets, are not recommended to be used for feeding tropical plants. Since it is impossible to track the dose due to uneven fertilization in the soil.
When and how to feed orchids
The emergence of new stems and leaves requires mandatory feeding of the plant with nutrients. Watch for sprouts and do not leave orchids without fertilizer. We noticed that growth stopped, which is more often observed in the autumn-winter period – limit fertilizer for orchids. Also, experts recommend during the flowering period to reduce or completely remove the feeding of a tropical plant with nutrients.
Experts recommend choosing to give nitrogenous organic fertilizers. Nitrogen has a beneficial effect on the growth of the stem and foliage. And the organic components that make up the preparations saturate the soil with nutrients.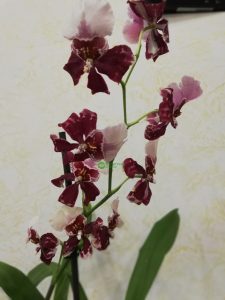 Before applying fertilizer for orchids, the plant is watered. Thus, the flower better assimilate the resulting feed. After 30-40 minutes, the plant is treated with fertilizer. The flower grower, at its own discretion, immerses the plant with its roots in a solution prepared in advance, or spray the flower. Fertilizing is allowed only a healthy plant. If an orchid is treated with a fungicide, fertilizing is prohibited. The exception is a protracted period of the disease. Experts recommend spraying the orchid with a weak solution of organic fertilizers and monitor the status of the rhizome and leaves.